Hour 7 Team Manager Robbie Britton, set a new British 24-hour record last weekend. Robbie broke Dave Dowdle's record from 1982 by running 277.439km/172.392 miles on the looped course in Turin.
Robbie had good memories on the course having previously finished 3rd in the World 24-Hour Championships in 2015 where he ran 261.140km/162.258 miles.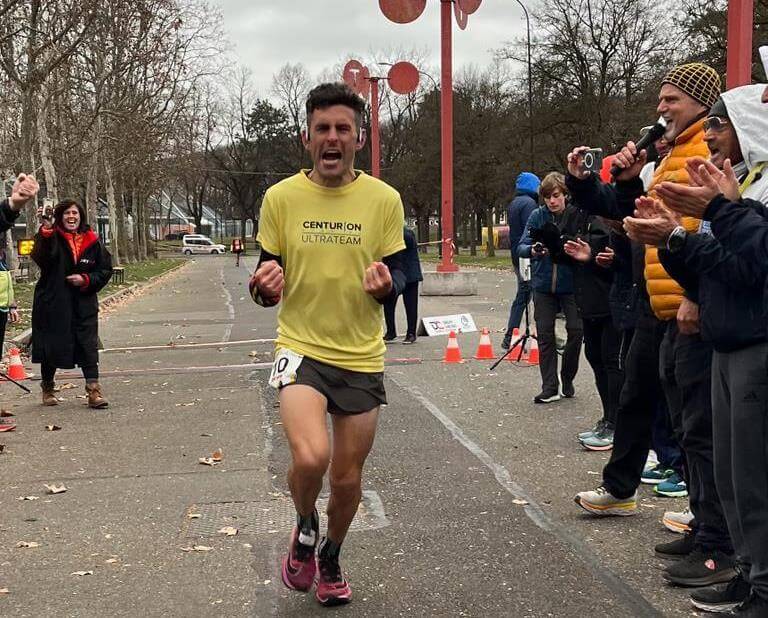 (Robbie Britton celebrating as he broke the long standing record in Turin)
Robbie Britton is a British international coach and ultra-runner who has repsented Great Britain and Northern Ireland on several occasions in the past. This British record is an incredible achievement in what was already a fantastic running career.